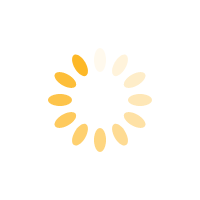 File Unit:
L × W × H:

X:
×
Y:
×
Z:
cm
Model Stats:
| | |
| --- | --- |
| Material Volume: | cm3 |
| Support Material Volume: | cm3 |
| Box Volume: | cm3 |
| Surface Area: | cm2 |
| Model Weight: | g |
| Model Dimensions: | x x cm |
| Number of Polygons: | |
| Number of Shapes: | |
| Total Path: | cm |
Custom 3D Print Request
*** THERE IS A MINIMUM $20 ORDER FOR ALL ITEMS ON OUR SITE! ***
Description
*** 100% MONEY BACK GUARANTEE ***

Your request will be reviewed for any potential printing conflicts by our team before entering production. You will be contacted if we find any issues with your requested materials, infills, or settings. If the print passes our initial review, we will automatically send it into production and send you an update when that happens. You will also receive an update when your print is complete and ready for shipping / pickup. If we find any unresolvable issues with your requested print, we will offer you a full refund of your initial purchase cost and an explanation for what items must be resolved before your print can be completed. After the print enters production, we offer a 100% money back guarantee for issues with workmanship or other manufacturer defects. Please note that damage resulting from wear and tear or improper material usage is not covered under our warranty. If you need help or assistance choosing the best options and materials for your job, don't hesitate to reach out to us at support@3dprintpgh.com
Shipping Countries: United States (US)
---
Ready to ship in 1-2 weeks
---
Shipping Policy
---
Most pre-made items will ship within 3-5 business days. Shipping occurs every week on Friday. For custom orders, shipping time will be determined by the complexity of your project. Contact us for a more accurate idea of production timeline for your project. Expedited shipping available for an extra fee on request, contact us for more info.
---
Refund Policy
---
Refunds from manufacturing defects only. Damage caused by abuse or misuse most likely does not qualify as a manufacturing defect, but do reach out to us with any concerns and we'd be happy to address your specific situation.